#
875980
added
March 7, 2016 at 9:54am
Restrictions:
None
day ~ 45 ~ A looking glass
when I look into the looking glass I can't see a thing and maybe that is a good thing. Although this past week has been full of worry and mental stress I have to believe that all will turn out well. How it is supposed to be. If I had a looking glass and could see the future, well I don't think I would want to know because no matter what happens we can't change it.

Taking one day at a time to taking one hour at a time. To focus on resolving and healing is most important. Positive attitude is sometimes hidden when dealing with hand on issues.

As important as it is when you are mum you are stressed and still smile when people cross your path. I tend to hide my emotions very well and good grief if I didn't I would be in a corner sucking my thumb. If we had a looking glass to see into other's lives and their anguish I don't any of us could survive.

So instead of worrying about what could happen.. I live in the moment and enjoy the smiles and the little moments that I am blessed with and sometimes those things are so small you have to look for them. Sounds like a battle of the mind and yes it can be, however I would rather stand up and face a battle than crouch and hide.

For me.. that is a feel good thing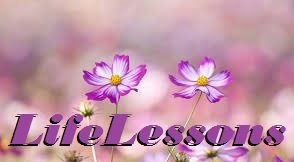 © Copyright 2016 ~Lifelessons~ (UN: lifelessons at Writing.Com). All rights reserved.
~Lifelessons~ has granted Writing.Com, its affiliates and its syndicates non-exclusive rights to display this work.
Log in to Leave Feedback
Printed from https://www.Writing.Com/view/2071486