| | |
| --- | --- |
| | You are what you write. Illusion and Reality...I reside in between. Where are you? |
#
876090
added
March 8, 2016 at 5:36pm
Restrictions:
None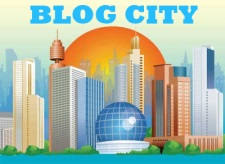 Prompt: What makes you stop from quitting things, for example, your writing, hobbies, friendships, relationships, etc.?

It is rare to quit something that is positive. If it is something you enjoy and gain satisfaction from it, why would you quit,

Sometimes life circumstances and the real world force a person to move on. To relocate, take a new job, lose a job, or complete the project. Lots of reasons that are not necessarily termed quitting.

Now unpleasant relationships are hopefully 'quit' for positive reasons. Also that is often called, moving-on. That could be personal or job-related.

It seems that our real world these days is far from pernament. It is all rather fluid and sometimes chaotic. I think everyone has to be prepared for change. What do you think?

I'm down to what most would consider minimal...and I'm happy.

Peace and Love... >>>iggy

© Copyright 2016 iguanamountain (UN: iguanamountain at Writing.Com). All rights reserved.
iguanamountain has granted Writing.Com, its affiliates and its syndicates non-exclusive rights to display this work.
Log in to Leave Feedback
Printed from https://www.Writing.Com/view/1962205