#
876615
added
March 15, 2016 at 10:40pm
Restrictions:
None
Day 48 ~ Closet Cleaning ~
It is getting to that time of year when I open my closet and stare at the many things I haven't worn in probably two years. Those pants that might fit this year, or the top that you bought because you liked the color. I am terrible for buying something because of the low price or impulse. A tendency that has been handed down from my mother. I don't hate her for it! I love her for it ! There is a sense of excitement when I find a deal, however not a deal if I only wear it once! Right?


As I start taking thing out and looking at the items, I mean really looking at them I realize how much my taste has changed. I worry about heading into that "no sense of style margin" heading into my 50th year I don't want to hit the "it doesn't matter what I look like mode"

A lot of woman do it. I have friends that stopped putting that extra effort into their looks because they feel as though they don't have to. Because of your age? Really?

So yes my taste has changed and I can't be in denial that I am 30 because I'm not, but I still like my jeans and my funky tops. I am not one for bright colors or a lot of print. Ask my mother I drive her crazy!! I have always liked, black and white, navy, cream and beige. However!! I am now liking the whole accessory ideas with color. Jazzing it up. Keeping those things that I thought I wouldn't wear and adding to it! Sometimes it just needs a bit of bling!
That is a feel good thing. Nothing lost and more to gain. Does that make sense?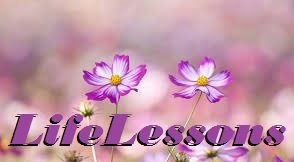 © Copyright 2016 ~Lifelessons~ (UN: lifelessons at Writing.Com). All rights reserved.
~Lifelessons~ has granted Writing.Com, its affiliates and its syndicates non-exclusive rights to display this work.
Log in to Leave Feedback
Printed from https://www.Writing.Com/view/2071486