#
876622
added
March 15, 2016 at 11:28pm
Restrictions:
None
Day 51 ~ three steps forward two steps back
We all have those moments when there is nothing we can do to change our minds. When things happen, whether it is financial, or a loss or just exhaustion; there is no room for positive.

This past week has been full of anxiety and worry. With my son's apartment block catching fire and leaving him with no choice but to come back home. Well it was sad. He was just getting into the groove of being on his own and had a little routine going. He was happy that he took control of his own life and was settling in. BAM!
Those kinds of bumps in the road are not easy to swallow. Not for him or us. It was very sad to watch him feel so defeated and there was nothing we could do about it.

For a mom though, it was a small blessing. A very small blessing but sometimes I wonder if someone is helping me out here. Ryan hasn't been feeling the best lately and even though he was dealing with it; it was a great worry for me. I couldn't see him every day and I had to wonder how he was. Now I am not saying I wanted him home but since he has been home he is getting back on his feet with his health. He is moving out again on the first of April. something tells me this will be a better living situation for him. I worried about his last place because it was much older of a building I was concerned about mold and other health issues. I have to wonder if there wasn't something in there that was making him sick because since he is home he is better.

The new place is newer and a private entrance with a balcony and that means a lot for him too. So I will take it as a small blessing and I think he will too once he is moved in. I know he doesn't want to be home and he was afraid he wouldn't find a place this soon. Things work out even if we don't see it in the moment.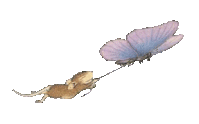 © Copyright 2016 ~Lifelessons~ (UN: lifelessons at Writing.Com). All rights reserved.
~Lifelessons~ has granted Writing.Com, its affiliates and its syndicates non-exclusive rights to display this work.
Log in to Leave Feedback
Printed from https://www.Writing.Com/view/2071486