#
876671
added
March 16, 2016 at 5:03pm
Restrictions:
None
There are some things in life that we cannot change, but there are things that we have full control of. A little effort with intentions of bettering ourselves. I don't mean in a way of being financially successful but to be better as a human being. We don't have to be cruel or intentionally hurt. We don't have to ignore the things that can be changed even by the smallest of gestures.
Is it because we have lost confidence in the world or ourselves? Are we beaten down by hate and war? At what point do we test the waters and reach out? Kindness is an act that takes so little of anything yet it seems as though it is a word that we hear little about.

If I could help the world I would, but I can't. Not as a whole, but I have confidence that with each little act of a smile, or handout, or even a helping hand; I can feel as though I contributed to making the change.

It is a feel good thing that no amount of money can fulfill. To really give your free time to an elderly person, or someone who can't do something on their own, to show that kindness exists even in despair. This is a gift of giving that money can't buy.

I watched a man the other day struggle to cross the street in a wheel chair. I thought, "That poor soul, trying to beat traffic."
Then this man parks his car off the side of the road and takes the handles of the wheel chair in his hands, stops traffic and gets the man across the street. I thought this was so kind and surprised myself because really? How could I be surprised? This how little we see these things.

Another instance was .. I was standing in the coffee shop and there was a man about two people in front of me talking to a man in a wheel chair. I thought they were together. The man in the wheelchair had no legs and was struggling to go forward. By the time it was their turn the man pushing the wheel chair brought him to the counter and stepped back. The man said thank you for helping me.
When the man who was helping went to get his coffee the lady behind the counter says, "No charge sir. The man in the wheel chair covered your coffee." Well how nice was that??
Now that is a feel good thing!
I am confident now that with these two little gestures of kindness that there is more of it out there, we just aren't looking.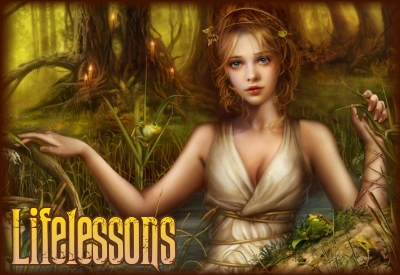 © Copyright 2016 ~Lifelessons~ (UN: lifelessons at Writing.Com). All rights reserved.
~Lifelessons~ has granted Writing.Com, its affiliates and its syndicates non-exclusive rights to display this work.
Log in to Leave Feedback
Printed from https://www.Writing.Com/view/2071486