#
876673
added
March 16, 2016 at 5:13pm
Restrictions:
None
Sometimes we struggle with things we feel as though we can't accept. Now I am one of those people. My head goes crazy when I see a situation that I can't change nor accept.

People in our lives no matter how important they are to us have a way of pulling at our souls. We can struggle with it or accept it and this isn't always easy to do. Acceptance sometimes means letting go and other times it means to love that much more without conditions. Our expectations guide us to whatever we are willing to accept or not. I think when we realize that we are not all the same and everyone's expectations are different, maybe then we can accept.

We have to be okay with the way others choose to live, even if we don't agree it doesn't mean that we have the right to judge and it doesn't mean that person is any less of a person. Some people struggle and others "think" they don't. We all struggle on many levels and my way might not be the ideal way to someone else.

Nope I am not perfect by any means and I hope nobody ever judges me in a way that I would feel less of a good person. It has happened though and it isn't a great feeling.

Accept the fact that lives flutter in many directions and there is no right way to go. We are all trying to get to that perfect place. The bumps in the road are there for a reason and it creates a vision of wellness.

Accept yourself and when you can do that, accepting others is not so hard. Even if we have to let go at least we have left the chaos of trying to change something or someone to the point of hurting ourselves.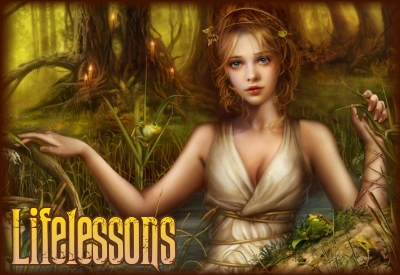 © Copyright 2016 ~Lifelessons~ (UN: lifelessons at Writing.Com). All rights reserved.
~Lifelessons~ has granted Writing.Com, its affiliates and its syndicates non-exclusive rights to display this work.
Log in to Leave Feedback
Printed from https://www.Writing.Com/view/2071486