| | |
| --- | --- |
| | You are what you write. Illusion and Reality...I reside in between. Where are you? |
#
876685
added
March 16, 2016 at 7:12pm
Restrictions:
None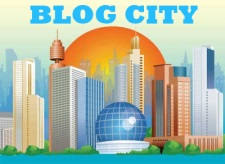 Prompt: Have you ever read a book and the setting was a town you lived by or a town or city you have been to?



In answer to the prompt: Yes, yes and yes.
All true because I have lived in San Francisco, Los Angeles, New York City, Paris. Lots of movies too.

The Subterraneans by Jack Kerouac set in San Francisco
The Day of the Locust by Nathanael West set in Los Angeles
The Catcher in the Rye by J.D. Salinger set in New York
The Fountainhead by Ayn Rand set in New York
Nana, by Emile Zola set in Pars
The Hunchback of Notre-Dame, by Victor Hugo set in Paris

Those are the classics. The spy and action novels that pass through these cities are read and forgotten. Too many cities, too many memories. Plus the cities are never quite the same when you go back to visit.

Peace and Love...>>>iggy
© Copyright 2016 iguanamountain (UN: iguanamountain at Writing.Com). All rights reserved.
iguanamountain has granted Writing.Com, its affiliates and its syndicates non-exclusive rights to display this work.
Log in to Leave Feedback
Printed from https://www.Writing.Com/view/1962205