#
876841
added
March 18, 2016 at 6:57pm
Restrictions:
None
Take yourself to any place in the world. Stay there and allow your senses to keep you there.

I love to go off to places I have never been. Point at the map and close my eyes. Tuscany can fill my imagination with green rolling hills, vineyards with sweet smells of grapes. The sun tilting towards the balcony where I sit with a cup of tea.

The laughter of people eating on patios. The feeling of material such as silk and lace wrapped around my legs as i dip my feet into the pond in the middle of the city.

Or England at is foggy rolling hills. The fine mist settling on my cheeks, just enough to refresh a sleepy mind. Smells of bread and visits to the most quaint bed a breakfast.

Yes imagination can take us to anywhere we want to go. These are the simple pleasures that cost me nothing but yet allow me to get away. A collection of pictures are kept in my journal of these places that maybe I will never get to see but for me they remain as my favorite places. Just as if I were there.

Keepsakes of dreams help keep my imagination alive.
That is a feel good thing.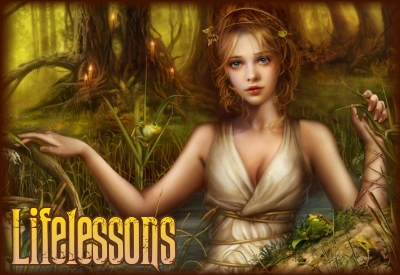 © Copyright 2016 ~Lifelessons~ (UN: lifelessons at Writing.Com). All rights reserved.
~Lifelessons~ has granted Writing.Com, its affiliates and its syndicates non-exclusive rights to display this work.
Log in to Leave Feedback
Printed from https://www.Writing.Com/view/2071486