#
877041
added
March 21, 2016 at 3:36pm
Restrictions:
None
Day 56 ~ Little Girls and phone chats ~
I always knew how much I loved my nieces but now that Emily is ten, she calls me and we have the most interesting phone conversations. She was saying that she wished she had an older sister instead of a younger sister.

"Why is that?"

"Well if I had an older sister she would already be gone to school when I wake up and after school she would already be out with her friends. She would probably have a part time job. So she wouldn't be home much."

"okay, so why is that better?"

She says, "Imagine Auntie Carolyn how much peace I would have."

I laughed so hard. Her little sister Abby who is my God child is her own person and nobody you want to go up against. She is tough as nails for a seven year old. Oh boy will they have fun with that one.

Emily is me!! All over again. She loves to write, read, garden and so wise for ten. Normally I am sure talking on the phone with a ten year old wouldn't be that interesting, but she really can hold a great conversation.

I love my girls!!!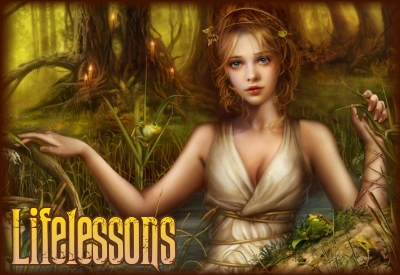 © Copyright 2016 ~Lifelessons~ (UN: lifelessons at Writing.Com). All rights reserved.
~Lifelessons~ has granted Writing.Com, its affiliates and its syndicates non-exclusive rights to display this work.
Log in to Leave Feedback
Printed from https://www.Writing.Com/view/2071486