#
877042
added
March 21, 2016 at 3:43pm
Restrictions:
None
Day 57 ~ Paris and Frills ~
So I just finished making a few things for my nieces new Paris theme bedroom. It was great therapy for me i have to say.
I had one child, a boy. So the cars, video games and soccer balls were the theme in my house forever! When my nieces came along I went crazy!! Buying pink stuff! Soft, wispy lacy girly things.

When I get the chance to play, it takes me back to my own childhood and all the beautiful things I wish I had as a little girl. Times are different aren't they?

Cutting out pictures, with glitter and adding little touches to make it just so really is a feel good thing for me.
My head is always filled with health issues between myself, nanny and especially my son. So to dabble with the chic pinks and whites with dabbles of sparkle sends a giggle to my heart.

I am a little girl at heart and that is why I love my crafts.

The shelf i put together for her belonged to me. My dad made it over 30 years ago. It was wood and needed to be re stained so I decided to vamp it up with white paint and add some Paris style to it.

Look awesome and I can't wait to bring it to her.

A feel good thing!!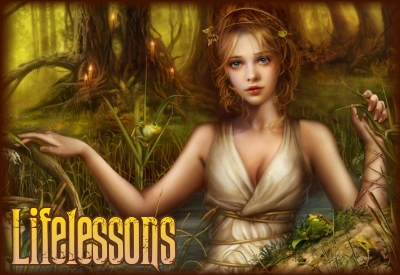 © Copyright 2016 ~Lifelessons~ (UN: lifelessons at Writing.Com). All rights reserved.
~Lifelessons~ has granted Writing.Com, its affiliates and its syndicates non-exclusive rights to display this work.
Log in to Leave Feedback
Printed from https://www.Writing.Com/view/2071486