#
877192
added
March 23, 2016 at 9:55am
Restrictions:
None
It has been a crazy month and somehow I let it get the best of me. Terrible anxiety!! My son now has to get all of his teeth removed and dentures placed. He is 24 years old and due to the great amounts of steroids for the last five years his teeth have decayed.

Last night I just couldn't help thinking how his life is so changed. The things he will never be able to do eats at me.

This is my positive journey so I have to change my way of thinking. He is alive, living on his own and I have to be proud of that. I have to know that this is his battle and it's something i can't change. I have to know that if he needs me I am here always. There are going to be decisions that he will have to make on his own and I have to respect that.

Deep breaths and one day at a time. I try not to look at the big picture, yet sometimes it creeps up on me. Positive thinking is so so important.

I woke up early this morning and drank my coffee watching the birds play in the trees. There is still snow on the ground and a chill in the air. They are actually calling for snow tomorrow. Spring is here not as we would like it but it is on it's way.

Today I am taking the day to re coop from last night. Re direct my thinking and make the most of it.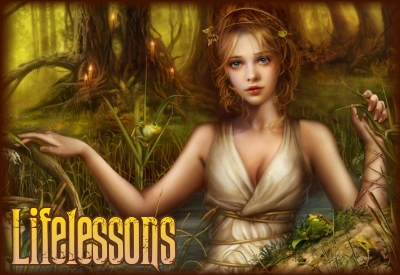 © Copyright 2016 ~Lifelessons~ (UN: lifelessons at Writing.Com). All rights reserved.
~Lifelessons~ has granted Writing.Com, its affiliates and its syndicates non-exclusive rights to display this work.
Log in to Leave Feedback
Printed from https://www.Writing.Com/view/2071486