#
877436
added
March 25, 2016 at 5:07pm
Restrictions:
None
day 60 ~ not giving into fear ~
I tend to over think things a lot. I totally think between the lines and outside the box. I way out all options before i decide on anything or judge anyone. It's a good thing i suppose but when it comes to my own life, I go around in circles.

What if, and maybe, well I should, when, how, and what if,

They are questions that can't be answered but yet i dwell on them. I can throw myself into a panic attack just from over thinking. My biggest emotion that haunts me is fear. I am so afraid of losing my son that it consumes me. Everything that we have been told from doctors has left me with a pit in my stomach.

Now my son is losing his teeth due to medications. He won't smile and is always covering his mouth. It is sad!! He has never had a cavity until he was 16. that is when his health started to decline. After several stays in the hospital and I mean Several, he is left with no choice but to stay on steroids. They have taken their tole on his body leaving him with many other new issues.

My fear is that I can't change it and I can't take it away. The fear of knowing it could happen and when. What if I am not there. What if he is alone? You see where I am going with this.

Trying so hard to not give into the "fear" factor, but everyday it is a struggle. I can't just put it on the back burner so to speak. It is apart of our daily lives.

Today I have concluded that I will only express my love for him and not my worries. Adore him and shower him with support. I will tackle fear with love.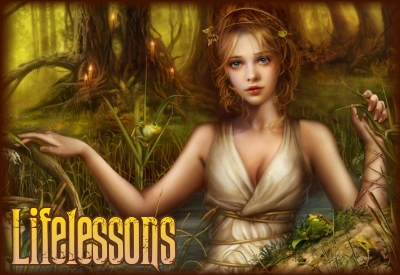 © Copyright 2016 ~Lifelessons~ (UN: lifelessons at Writing.Com). All rights reserved.
~Lifelessons~ has granted Writing.Com, its affiliates and its syndicates non-exclusive rights to display this work.
Log in to Leave Feedback
Printed from https://www.Writing.Com/view/2071486