Printed from https://www.writing.com/main/books/entry_id/877790
(5)

This book contains all my written entries for {item:1970121}
#
877790
added
March 29, 2016 at 3:09pm
Restrictions:
None
The celebration of Easter has changed for me over the years. As a young child in Manchester, my family was catholic and I attended a catholic church school, so perhaps a bigger deal was made over the holiday than in non religious schools. Naturally we had the usual activities such as making Easter cards, chicks, pictures and so on but we would also have special church services with Easter readings and we would make pictures and collages to go up in Church. All the children would get a little egg at the end of the service. Usually extended family members would come to our house and we would have a little celebration and of course, I got lots of chocolate eggs - especially as I was an only child in those days!
There was always a bit of a competition at school concerning how many eggs you got.

By the time I was in secondary school, we had moved to the Country and I had a younger sister. My Mum had somewhat abandoned her Catholic faith and we no longer went to church. At this time, we spent a lot of time outdoors and as Easter is in Spring, we would probably be doing something outdoors-y like going to the beach or walking up the mountain at the back of our house with the dog and a picnic. In my memory, Easter time used to be sunny although nowadays it seems to be freezing cold, raining and blowing gale force winds. We ALWAYS had eggs for breakfast - Amy and I liked soft boiled ones with soldiers. My Mum would probably make scrambled eggs with the insides blown out of three eggs and then we had a competition to decorate the empty shells. Of course mine were always the best
. The Easter Egg competition was still on, but largely between me and Amy. She would always scoff hers as quickly as she was allowed but I would make mine last, which would make her cry because I still had some left when all hers were gone.

After I left school and in my twenties, I didn't bother much with chocolate eggs although my parents still bought me one and I probably got one for Amy when she was still young. Once I was working, Easter meant bank holidays and a long weekend, which usually meant extra nights out drinking - or rather days out drinking as Good Friday or Easter Sunday would often become, starting at lunch time with food somewhere and going on round town in to the early hours of the following day!

These days, I love to get away, and with the extra two days of bank holiday it makes for a good opportunity to go away for a long weekend without having to take any leave! Easter is also important in the booking of holidays because you can usually get a good deal the week before and after the kids school holls!


I actually prefer Easter to Christmas, even though I don't particularly celebrate either. At least with Easter, people don't spend three months droning on about it and everything is open as normal so you can indulge in crazy antics like getting on a bus and going to a restaurant
.

And of course, Easter means Spring and more light. Which means it might be Summer in England soon. Maybe.....Hopefully.....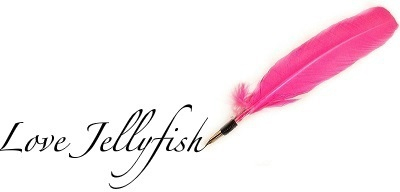 © Copyright 2016 Jellyfish-HELLO ENGLAND! (UN: jennybowden at Writing.Com). All rights reserved.
Jellyfish-HELLO ENGLAND! has granted Writing.Com, its affiliates and its syndicates non-exclusive rights to display this work.
Printed from https://www.writing.com/main/books/entry_id/877790