Printed from https://www.writing.com/main/books/entry_id/877794
(5)

This book contains all my written entries for {item:1970121}
#
877794
added
March 29, 2016 at 3:52pm
Restrictions:
None
Easter weekend was good this year as I spent it in Bath with my Mum. On Easter Sunday we got up quite late as we had been out the night before, at the theatre to see "West Side Story". Plus I like to get up late if I'm not working and I'm in England, and my Mum doesn't really mind - she'll just play chess on the computer until I get up!

In the early afternoon we headed in to the City centre and went to the Abbey - which is like a massive Cathedral and then to the Sally Lunn museum to have a look at that as my Mum hadn't been before. Sally Lunn's is a landmark in Bath as it is said to be the oldest building in the City built around 1482. You can see excavations dating back to Roman times. You can also buy a Sally Lunn Bun which is like a cross between a bap and a brioche and very famous to Bath. We didn't stay for a bun though.

After that we went for tea and cake in Bea's vintage tearooms which is quite cool as they have lots of 1940's memorabilia and the toilets are set up in the basement and made out to be an air raid shelter. The thing I liked the most was that the tea came loose in a little vintage teapot like it would be made during the war and actually tasted nicer than normal tea! I had poppy seed and white chocolate cake and my mum had orange and almond cake.

After this it was practically wine o clock so we went to find a bar that we hadn't been in before (we are trying to visit every bar in Bath and keep a record in my Mum's journal) "The Griffin". The Griffin was quite a nice bar and the barmaid was very lovely but we didn't think it had as much atmosphere as some other places. I had a home-made sloe gin though, which was nice as you don't usually get that in bars. My Mum had cider - Bath, in the West Country is Cider Country so you always get several choices of cider in every bar and Pub!

From there we went to "Vino Vino" which seemed to be a really nice Italian wine bar. My Mum had a MOCKhito - which is like a Mojito with no alcohol in it, although she had never heard of a mojito. I had a glass of Pinot Noir but it wasn't very nice considering it was supposed to be a wine bar. After we had been there for about twenty minutes, a guy came in and started singing and playing the guitar. He was actually quite good but it was so loud that nobody could continue with their conversations. I felt a bit sorry for him because nobody was really clapping and people kept leaving. I don't think we will be frequenting Vino Vino in the future.

By this time it was dinner time and we had decided to try "YAK YETI YAK" which is a Nepalese restaurant (Good name too huh?). I had never tried Nepalese food before and neither had my Mum. I don't like spicy food AT ALL but was encouraged by the website which said they would make your food as spicy or mild as you liked. The food was actually really delicious - and the vegetarian selection (as me and my Mum are both Veggie) was fantastic! The food was really fresh and there was loads of veg. I loved the black lentil Dhal and the cheese balls with Achar which is like a sweet tomato chutney. The restaurant was really nicely decorated too.

We left the restaurant about ten O clock and it was tipping it down and blowing a gale so we headed home and stayed up until 3AM drinking wine/coffee and chatting and eating cheese and chocolate.
HAPPY EASTER!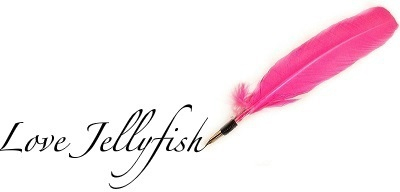 © Copyright 2016 Jellyfish-HELLO ENGLAND! 12/04 (UN: jennybowden at Writing.Com). All rights reserved.
Jellyfish-HELLO ENGLAND! 12/04 has granted Writing.Com, its affiliates and its syndicates non-exclusive rights to display this work.
Printed from https://www.writing.com/main/books/entry_id/877794