#
877861
added
March 30, 2016 at 11:27am
Restrictions:
None
It is that time during the season when one is leaving and another one is approaching. Still snow on the ground but the sun is out. What to do? You want to be outside right? Yet the weather isn't quite there yet. This is the time in my life when I reflect and get anxious about new blooms in the garden. Projects I want to get done. My imagination runs wild!!

I have an arbor for the garden this year! Yippee! My mother had it in hers and she has handed it down to me. This year the back yard will bloom so many things from my mother's cottage garden. So excited !!

There are books I want to read, crafts I want to finish, Poetic muses start crowding my thoughts... this is spring!! Everything is new again and more lush and if mother nature allows it, well it will be a wonderful summer to inhale new blooms and good times with friends and family.

For now I am spring cleaning and that means cleaning my inner self. All the pent up anxiety, fears, thoughts of the past five years. I am now able to inhale new thoughts of better things to come. The season is here to make anew so that is what I intend to do.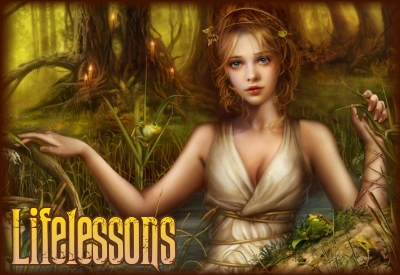 © Copyright 2016 ~Lifelessons~ (UN: lifelessons at Writing.Com). All rights reserved.
~Lifelessons~ has granted Writing.Com, its affiliates and its syndicates non-exclusive rights to display this work.
Log in to Leave Feedback
Printed from https://www.Writing.Com/view/2071486