#
877864
added
March 30, 2016 at 11:37am
Restrictions:
None
Wow! The days are just flying by lately and there never seems to be enough time in the day to get everything done. Between the house work, cooking, appointments, writing, reviewing, crafting. I slip into a deep sleep quite early these days.

So as you know i have been quite involved with crafting for the past few months. I have gathered a lot of stuff ! Nothing I could keep, not all of it even if it is all beautiful.

A feel good thing is when someone notices and loves what you do ! This has happened a few times and it keeps me going wanting to do more.

Just the other day my what I called a "hobby" seems to be turning into something else. For now anyway. A friend of mine is involved in a craft show this August and wants me to share a table with her. I wasn't sure because I really have no idea what to sell anything for. The other thing was that I wasn't really looking to make money off of it. However she is selling and donating half of her earnings to a foundation. Well ! I am on board now because it means so much more to me.

I am now making fairy jars!! I will be selling them and donating half the profits to the sick kids cancer center. SSShhhh I am hoping I will be able to send a fairy jar to Phoebe!! Any thoughts?

I know what it is like to have a sick child. The travelling the anxiety, the hope and worry. The appointments and being the support system. So I think this is a great idea and I might even chose a family in more need of funds to travel. Not sure how it will work out but hoping something good comes from it.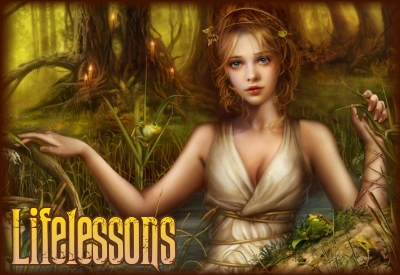 © Copyright 2016 ~Lifelessons~ (UN: lifelessons at Writing.Com). All rights reserved.
~Lifelessons~ has granted Writing.Com, its affiliates and its syndicates non-exclusive rights to display this work.
Log in to Leave Feedback
Printed from https://www.Writing.Com/view/2071486