#
877868
added
March 30, 2016 at 12:22pm
Restrictions:
None
"Be patient with everyone,but above all with yourself...do not be disheartened by your imperfections, but always rise up with fresh courage. How are we to be patient in dealing with our neighbor's faults if we are impatient in dealing with our own?"
~ Saint Francis De Sales ~
Isn't this the truth? Through every conflict in my life I have felt overwhelmed and asked "why me"? Yet reaching higher than I have have to come through every tough time that came my way. I am not sure if it is a test to our courage, inner strength, or fortitude but each time I feel stronger in each area.

I am not sure if there is even an exercise that can work these muscles the way conflict and strife can. If it is a lesson to bless the little things in life than it works. To hold on to all that is good is the one thing I have learned. Knowing that I do all I do for reasons that are beyond even myself.

When I grow tired and want to quit, I am awakened by how far I have come and why would I ever want to go back to that person I was before. No way! We carry on and be patient with our growth as a person, a being of the human race, a family member and so much more. A path of obstacles allowing us to see things in a different light and learn new ways to develop ourselves and to overcome the next hurdle.

It is a feel good thing knowing that I have grown and my patience is much greater when it comes to my own obstacles.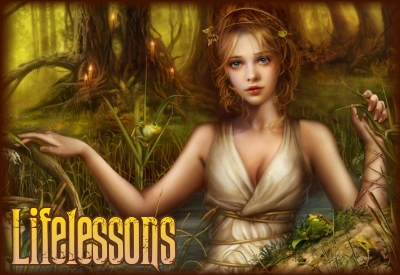 © Copyright 2016 ~Lifelessons~ (UN: lifelessons at Writing.Com). All rights reserved.
~Lifelessons~ has granted Writing.Com, its affiliates and its syndicates non-exclusive rights to display this work.
Log in to Leave Feedback
Printed from https://www.Writing.Com/view/2071486