Printed from https://www.writing.com/main/books/entry_id/877881
(5)

This book contains all my written entries for {item:1970121}
#
877881
added
March 30, 2016 at 2:54pm
Restrictions:
None
I pulled my suitcase from the conveyor belt and began to wheel it across the room to the exit door. The flight hadn't been a long one, but I was up early that morning and couldn't wait to get home and put my feet up with a cup of tea. I noticed a couple of other passengers regarding me strangely as I walked by.

I headed for the entrance marked "Nothing to Declare" but before I reached the swing doors leading out to arrivals, a security guard stopped me.

"Excuse me Madam, would you mind stepping aside," he said, gesturing to one of the empty tables.

"Of course," I replied, trying to hide my irritation. Other people passing through with their luggage stared at me, craning to get a better look. The guard hauled my case on to a table then stepped back, seeming slightly startled.

"And where have you travelled from today?" He continued.

"Munich."

"And you have nothing to declare today, you are not transporting any weapons, any live animals or birds for example?"

"Erm, no….." I said, confusion showing on my face.

"Sorry Madam, but there have been some reports of noises coming from your case. Would you mind opening it for me?"

"Not at all!" I pulled the zippers and flung the lid open to reveal its contents. The guard peered inside and then he saw them, two dozen or so packed between socks and pants.

"Bells?!"

"That's right. I'm a collector – these are from all over Germany!" I added proudly. The man laughed and handed me back my case, shaking his head.

"Okay then – you're free to go. No law against bells I've heard of."

I beamed at him, and headed home for my cuppa.

300 words

(Written for "Daily Flash Fiction Challenge"
- the prompt words are in bold)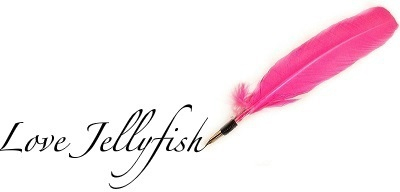 © Copyright 2016 Jellyfish-HELLO ENGLAND! (UN: jennybowden at Writing.Com). All rights reserved.
Jellyfish-HELLO ENGLAND! has granted Writing.Com, its affiliates and its syndicates non-exclusive rights to display this work.
Printed from https://www.writing.com/main/books/entry_id/877881