#
877986
added
March 31, 2016 at 7:50pm
Restrictions:
None
Day 64 ~ Friendships 'n Sisters ~
To be lucky enough to have a sister and know her as a friend, well that is a blessing. I had that once. My sister and I were together always, but life changes people. These were her words not mine. She walked away when she met someone in her life. I didn't understand it and I still don't. We can love someone in our life but I find it a little over the top when that person you love dominates who you allow in your life.

Her significant other is jealous of my sister and I and it caused a lot of problems. I am supposed to understand this yet I don't. I find it a little bit toxic. However my sister is happy so I will be happy for her from afar.

The friends in my life have become like sisters to me. They are there always with a lending ear and big hearts. I don't know what I would do without my circle of sisters. We share so much and have lived our lives beside each other. Through tough times and great times we have measured years of memories. I place my sister in those memories because we really did share everything.

Sisters are in many forms and if my blood sister chooses to let go of what we shared to be happy with someone who can't share her; well hats off to her. I still have her in my heart and I hope that one day she will see things in a different light.

It's a feel good thing to let go sometimes. I have hung on to so many hurtful situations that it weighed me down to a degree of anguish and grief.

No more! Moving forward doesn't have room for the past nor the hurt. It's a feel good thing when you know you did nothing wrong and stand your ground. I have a lot to give. I have a huge heart. I have learned that I need to place those attributes in the right places without the fear of being hurt again.

There is no room for doubt and no room to waste a passion to give and love.
That is a feel good thing for me.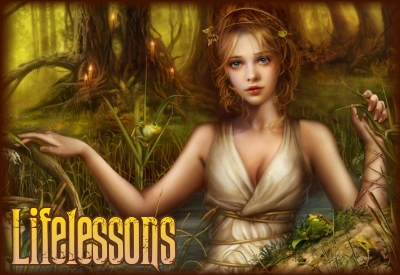 © Copyright 2016 ~Lifelessons~ (UN: lifelessons at Writing.Com). All rights reserved.
~Lifelessons~ has granted Writing.Com, its affiliates and its syndicates non-exclusive rights to display this work.
Log in to Leave Feedback
Printed from https://www.Writing.Com/view/2071486