#
878429
added
April 5, 2016 at 8:47am
Restrictions:
None
Day 67 ~ Listen to you body ~
We run, we have schedules and common everyday things, but the things that pop up and take us on a roller coaster ride tend to ware us down. We either see the signs and slow down or we keep going because we don't listen to our bodies.

Headaches, cramping legs, too tired all the time, emotional. There are times when the day starts off so busy there is no time to grab a meal. Well this has happened to me lately. Burn out!! Too many things to deal with and never enough time for me and what i need. I had a chat with myself last night. Stop running as soon as the phone rings. Let other's figure out problems I can't fix alone. find quality time to do nothing. Doing nothing is okay and when your body gives you signals.. listen to them!!

We can't help anyone if we are down for the count. I am taking the rest of the week to listen. Napping if i have to, eating the three meals a day and snacking, watching movies, writing. I don't have to go go go and it isn't helping anyone.

Yesterday sure tuned me in that my body is exhausted. Even if it was a minor petite seizure it was still sign and it was scary. I hate them!! This just go for me, it goes for anyone. so when you feel funky take it as a clue to slow the heck down.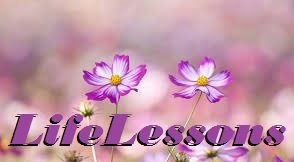 © Copyright 2016 ~Lifelessons~ (UN: lifelessons at Writing.Com). All rights reserved.
~Lifelessons~ has granted Writing.Com, its affiliates and its syndicates non-exclusive rights to display this work.
Log in to Leave Feedback
Printed from https://www.Writing.Com/view/2071486