#
878508
added
April 5, 2016 at 9:34pm
Restrictions:
None
Imagine here we are in April and we are in for a storm tonight and into tomorrow.
Sitting by my window this morning I could see my garden and the little things that want to sprout so badly. My rose bush is turning green but now with this new Arctic storm heading our way i am afraid that my rose bush might not make it.

Under my smoke tree are little signs of new growth of some things I planted last year. Spring is so close but yet so far. We are all on edge from being cooped up for the last few months. Lack of sunshine and good fresh air can make us miserable.

So I planted seeds inside the house and now i can watch spring happen! Some sweet peas, and pansies.. little bits of color that I can put into pots when the time is right. Looking forward to the snow gone and my front porch where I can watch my garden grow. The sun setting and the quiet of birds for the evening.

Seedlings that will come to life just reminds what i have to look forward to very soon I hope.

It is a feel good thing that there is hope!! Spring is coming at least on the inside!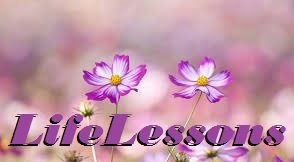 © Copyright 2016 ~Lifelessons~ (UN: lifelessons at Writing.Com). All rights reserved.
~Lifelessons~ has granted Writing.Com, its affiliates and its syndicates non-exclusive rights to display this work.
Log in to Leave Feedback
Printed from https://www.Writing.Com/view/2071486