#
878736
added
April 7, 2016 at 1:50pm
Restrictions:
None
Day 69 ~ Whatever Comes ~
There are no answers to what is come our way. Whether it is illness, death, financial, or a situation that leaves with worry. However we can hold on to faith that everything will work out. I find I over worry and eventually things do work out how they are supposed. I doesn't mean I will like it but worrying can't prepare us anyway now can it? It will be what it will be. There are situations that are just out of our hands. Even when we think we did everything we could to prevent it; it happens.

No. We can't wipe out emotion of any kind and we are all different when it comes to handling what ever comes. That is when we get to lean a little on those that are a bit stronger. Be it friends, family or just a friendly face; we can look else where to help strengthen our inner being.

We don't have to think we have to carry burdens by ourselves. It doesn't make us weaker to ask for help or reassurance that it will all work out. There are times we do want to feel the pain but we have to know also when to let it go.

It is a feel good thing to know that we can pick up the phone and vent to a friend without judgement. It is a feel good thing to treat ourselves to a peaceful moment. Even if it means closing the door and shutting out the world for a day.

It's a feel good thing that we know when to ask for help and to bank on a friendly voice to help us out of the rain. when it rains and when it pours it can make us feel so small. Yet the sun comes out eventually and can shed light on the darkest moments.

Whatever comes,I may not be ready for it but I will be sure to handle it with grace.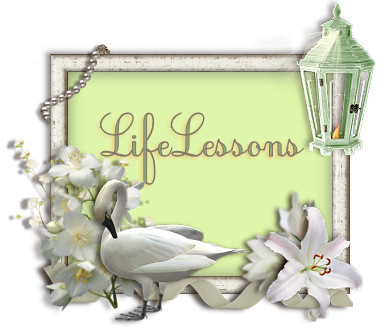 © Copyright 2016 ~Lifelessons~ (UN: lifelessons at Writing.Com). All rights reserved.
~Lifelessons~ has granted Writing.Com, its affiliates and its syndicates non-exclusive rights to display this work.
Log in to Leave Feedback
Printed from https://www.Writing.Com/view/2071486