#
878945
added
April 9, 2016 at 6:37pm
Restrictions:
None
When we least expect it, sometimes our creativity spikes in unusual ways. Mine usually strikes me in the spring. The light shining in the house and showing me new projects to start into.
The creativity can come in so many ways. Writing, well of course, music, gardening, painting, crafting, a build it yourself.

No matter what it is, it's yours to enjoy. It can take your mind away from anything that might way you down. For me it is the best next thing to going away. Believe it or not, spring cleaning is one of my favorites. Sounds corny but no way! Open the windows, turn up the music and start one room at a time.

This year as I hit one room I make a list of none costly ways to improve it or brighten it up. My project this year is the back porch. Two large closets that are filled with junk. So I am going to put space savers and use that space for more important things.

So it's a feel good thing to have the creativity start to flow and even better when they come into play... I can't wait to play!!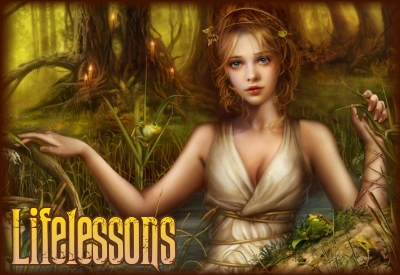 © Copyright 2016 ~Lifelessons~ (UN: lifelessons at Writing.Com). All rights reserved.
~Lifelessons~ has granted Writing.Com, its affiliates and its syndicates non-exclusive rights to display this work.
Log in to Leave Feedback
Printed from https://www.Writing.Com/view/2071486