#
879233
added
April 12, 2016 at 7:43pm
Restrictions:
None
day 71 ~ Silence can be a looking glass
Through the noise and chaos of every day life the word silence seems to be foreign. We are each in a different part of our lives. Some empty nesters, some just starting off with children, some alone and like it that way.

I have to admit that when my house is full and the laughter is on the table, I feel my best. Yet when the calm comes and I sit staring out the window I get lost in my thoughts. I ask myself questions that sometimes I have no answers to. There are moments when I question my purpose, with doubts of not being the best that I can be. Silence is a looking glass for me and it allows me to take a good look at my inner self. She is doubtful, scared, worried, and full of what if's. She needs me to be silent and sooth her worries. She needs to take a deep breath in the moments of despair. I know I sound like I have two personalities..


Really I don't! I am a mom with a son that is very ill. We have just learned that there is nothing more they can do for him. The transfusions have been stopped as they are starting to cause more harm than good. So back to symptomatic treatment with the knowing that at some point he will end up in ICU again.

I have a side of me that laughs and loves to be among friends. I also have a side that needs the silence, to cry and ask why. It is a battle of emotions, but I am strong and try not to consume myself with awful thoughts. Now we are empty nesters once again. As my son wants to continue his journey as independent as possible. I love his courage, strength and wisdom.

It's a feel good thing that silence can give me a time out to deal with those emotions. To really listen to yourself and how you feel, being strong enough to deal.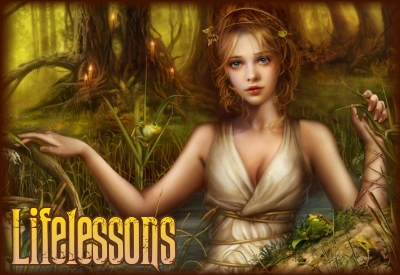 © Copyright 2016 ~Lifelessons~ (UN: lifelessons at Writing.Com). All rights reserved.
~Lifelessons~ has granted Writing.Com, its affiliates and its syndicates non-exclusive rights to display this work.
Log in to Leave Feedback
Printed from https://www.Writing.Com/view/2071486