#
879440
added
April 18, 2016 at 7:31pm
Restrictions:
None
day 72 ~ spur of the moment guest ~
Just when you think the day is empty to do what you want and the phone rings. A friend in town and wants to stop by!! Yikes! I ran around the house picking up and made sure the bathroom was clean.

Really who cares? she is here to see me not the house but I felt as though I should. That is just who I am.

It is a feel good thing to have someone drop by that you haven't seen in some time. We chatted, laughed went out for lunch. In the morning I thought, it will be so nice to have a quiet day and I had a review raid which I was powered up to do.

All of that went out the window when I received this call, but now I am glad she came. We have been friends for years and always have a good time. catching up was awesome and it's always nice to see a familiar face when you least expect it.

I love my friends who know me best and this friend is just that. She had another friend with her and it was someone that lives near me that I have never met. So what a great way to spend the day.

It is a feel good thing when you see someone that knows you best. Understands your situation and can brighten your day.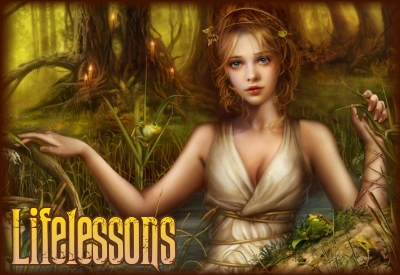 © Copyright 2016 ~Lifelessons~ (UN: lifelessons at Writing.Com). All rights reserved.
~Lifelessons~ has granted Writing.Com, its affiliates and its syndicates non-exclusive rights to display this work.
Log in to Leave Feedback
Printed from https://www.Writing.Com/view/2071486