#
879731
added
April 18, 2016 at 7:32pm
Restrictions:
None
My father lost both of his brothers in the last six months. Both died of diabetes and over eighty. As sad as it is and we can't get them back, we wondered back in time telling stories of childhood memories. Dad being the baby and in very ill as well he was still so very very sad. I cried of course. My Uncle Joe had a piece of my heart. He was such a very kind man and always smiled no matter what he was going through in life.

As we sat at the table listening to the great memories, mom started with stories of her own. I had to wonder why it waits until a tragedy to talk about such wonderful things.

Mom took me into her bedroom and showed a wonderful project she has been secretly working on. A book or memoir of her life. Family history going back to the early 1900's. I was so pleasantly surprised because life goes on and when mom is gone I would love nothing more than to hold on to those precious moments that she has written. Giving me so much knowledge of our background right to her own birth.

It is a feel good thing that history is among us and all we have to do is talk about it. Don't wait until that special person is gone to acknowledge their impact on your life.

To be heard, to be asked, to listen are a few simple things to make someone else feel special. It was a healing process but a lovely way to do it.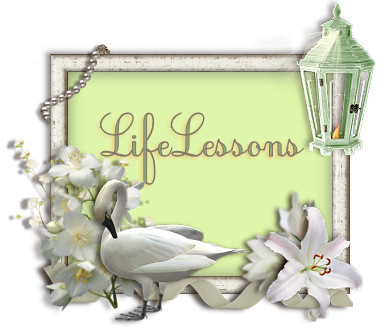 © Copyright 2016 ~Lifelessons~ (UN: lifelessons at Writing.Com). All rights reserved.
~Lifelessons~ has granted Writing.Com, its affiliates and its syndicates non-exclusive rights to display this work.
Log in to Leave Feedback
Printed from https://www.Writing.Com/view/2071486