#
879733
added
April 18, 2016 at 7:40pm
Restrictions:
None
We have had snow for so long I couldn't picture my garden anymore. That is until the last few days we have had sun sun sun!! We took out the patio furniture, the fire pit and low and behold I peeked in my garden and saw little sprouts of this and that.

I am so excited I can't tell you !! Already getting calls from neighbors asking if we can switch plants! I love that! The birds are singing, a few chipmunks running about, so it's here!!

I have my little packets of spring seeds to plant on the boarder of the flowers. I have made a plan on paper where everything will go. I want splashes of color this year. I decided to go with carnation petunias for the boarders because they love the sun and are so frilly with an abundance of colors.

My peonies are going to thrive this year I just know it. My lilac tree is little but made it through the winter and already has buds. My smoke tree is full of new growth. My bridal wreath is fuller than ever. Not in bloom yet but the buds are there.. a couple of more weeks and everything will be peeking above ground stretching towards the sun!!

It is a feel good thing to be able to sit on the front stoop and watch the garden come back to life. Coffee in hand and nothing but the whispers of the wind for company!!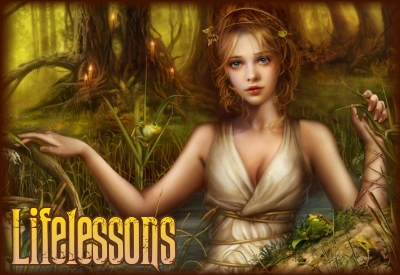 © Copyright 2016 ~Lifelessons~ (UN: lifelessons at Writing.Com). All rights reserved.
~Lifelessons~ has granted Writing.Com, its affiliates and its syndicates non-exclusive rights to display this work.
Log in to Leave Feedback
Printed from https://www.Writing.Com/view/2071486