#
880055
added
April 22, 2016 at 4:45pm
Restrictions:
None
Days go by and positive thinking has helped me so much to go through the process that has been handed to me. Yet it is also okay not to be able to tap into that hidden spirit. Days become long and there is no choice but to worry.

I putter, keep busy every minute of the day! Nervous energy consumes me on a daily basis. today I had a panic attack and that hasn't happened in a long time. A terrible tightness in my chest! My heart aches so badly I feel as though I could bust.

I sit and take deep breathes and and try to tap into that special place I have worked so hard to build, yet nothing happens. The thoughts don't go away and the fear takes over. This is a time of year for us when memories become so vivid and the fear of things happening again are out of our control.

There are no answers and no harsh treatment. Churggs Strauss is something I never in a million years would intrude on our lives. Yet here it is and it has taken comfort settling in my son's body.

so I choose to stay positive but I am excepting that I am human and positive thinking is great for the most part. However I can't help that being a mother is a huge job and when you feel as though you can't take it away. You can't make your child better, it plays with your heart.

It is a feel good thing to just listen to myself and cry if I need to. Positive thinking is a great way to cope but right now it is just that. I am coping.

It is a feel good thing to know that my moments of breaking down will not be against me but help me to let some emotions out.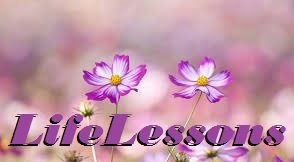 © Copyright 2016 ~Lifelessons~ (UN: lifelessons at Writing.Com). All rights reserved.
~Lifelessons~ has granted Writing.Com, its affiliates and its syndicates non-exclusive rights to display this work.
Log in to Leave Feedback
Printed from https://www.Writing.Com/view/2071486