#
880063
added
April 22, 2016 at 7:28pm
Restrictions:
None
day 76 ~ trinkets of the past ~
I love going to nannies! She always has those amazing things that hold a story from the past.

We were going through her dishes and drawers that she hadn't looked in a while. We came across some glass blown straws with little spoons on the end. Of course there was a story with it. These were her a wedding gift from her mother's wedding. So nanny being 94 these have to be about 100 years old.

She says she remembers her mother having company and they would use these to stir the drinks and ladies never drank from the glass. It was impolite. So these glass straws were always on hand even for water. I love the memories that she shares with me and I always learn something from the past that I didn't know. Expectations of women and the way men were men.

Times have changed for sure but I think that generation held so much love. They enjoyed the simple pleasures of ice cream on the beach, dances and interacting with many people. They didn't have money but it didn't seem to matter. Simplicity was happiness. I would love to have shared a few of those moments.

It is a feel good thing to go back in time and let your imagination take you to a place of the past.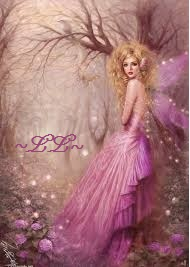 © Copyright 2016 ~Lifelessons~ (UN: lifelessons at Writing.Com). All rights reserved.
~Lifelessons~ has granted Writing.Com, its affiliates and its syndicates non-exclusive rights to display this work.
Log in to Leave Feedback
Printed from https://www.Writing.Com/view/2071486