#
880340
added
April 25, 2016 at 1:30pm
Restrictions:
None
day 77 ~ Star bright Star light~
Even though the evenings are still crisp we sat out and lit the fire. Bundled up and staring up into the never ending star lit sky. I love this part of spring and summer. The full moon which seems to be so much closer to the earth this time of year, shining and lighting up the sky. The stars blink and twinkle and it is so peaceful to me to be able to get caught up in such beauty.

A friend came over for a sleepover and we drank a little vino, sharing stories of our teen age years. Yikes! A lot of laughs this night. Relaxing and tapping into everything new that spring has to offer. Life can be so light in those little moments and it feels so good to be that relaxed.

Between the fire before us and the sky, it felt like another world. I mean being stuck inside the house all winter just weighs on us. Inhaling that crisp cold air gave me new energy and it's so freeing. My thoughts were of gardening and crafting and expecting many new adventures for the rest of the year. All good things!

It was one a.m. before we called it a night and I tell you that little bit of fresh air had me sleeping like a baby!! Waking up the next morning to the that fresh pot of coffee and sitting outside again for an hour before making breakfast was breathtaking. An inner peace just takes over. There is nothing more inviting to a new day then celebrating all of natures gifts first thing in the morning.

Finishing off the girl's night with pancakes and sausage, strawberries and cream. Can it get better? Of course it can!! I can't wait for the warmer weather and enjoy those long night outside.

It's a feel good thing to know that we are able to enjoy such pleasures without little effort!!!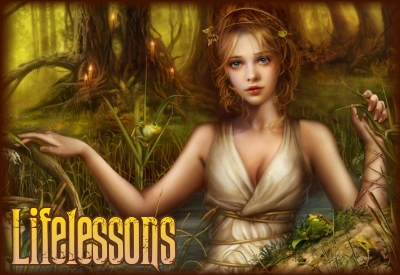 © Copyright 2016 ~Lifelessons~ (UN: lifelessons at Writing.Com). All rights reserved.
~Lifelessons~ has granted Writing.Com, its affiliates and its syndicates non-exclusive rights to display this work.
Log in to Leave Feedback
Printed from https://www.Writing.Com/view/2071486