#
880794
added
April 29, 2016 at 12:40pm
Restrictions:
None
Day 79 ~ Change is coming ~
So through the last few years we have gone through some traumatic stuff as everyone knows by now. Yet I find myself thinking way more positive these days. With the practice of positive thinking and realizing that each day we are blessed with small things.

The other night I had said many prayers for my son, and family members that have passed on recently. The next day I was sitting outside and in the sky were clouds that distinctively were shaped in the form of a cross. I felt as though someone was truly listening to me the night before.

The power of prayer is amazing and whether we are praying to God or an unknown higher being it brings a sense of peace. I don't know what the future holds but I no longer take upon myself to think that I can change it. I can't! I can though be the mother I have always been and be supportive to any situation that arises.

My son has come a long ways and I am so very proud of him. Moving out on his own and being responsible for his own health is a huge step. Now getting his teeth removed and having dentures will give him a new smile and a new appetite.
He will also have a new confidence that he has been missing for two years now.

Changes are being made and with the guidance from special people and a wonderful support system from family and doctors I have new hope!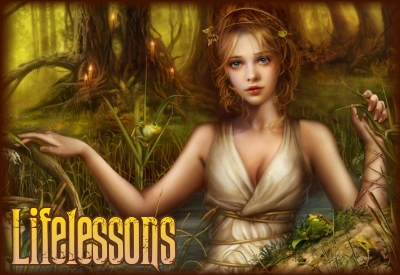 © Copyright 2016 ~Lifelessons~ (UN: lifelessons at Writing.Com). All rights reserved.
~Lifelessons~ has granted Writing.Com, its affiliates and its syndicates non-exclusive rights to display this work.
Log in to Leave Feedback
Printed from https://www.Writing.Com/view/2071486