#
880828
added
April 29, 2016 at 7:58pm
Restrictions:
None
Along the way we get lost. With life being busy and no time to ponder. It's always nice to just remember isn't it? To remember how we reached life to this point. Memories of childhood games, friends, trial, and accomplishments.

I have decided to make a visual journal. One that will hold memories of myself only. Little notes of what I cherished as a little girl and who I was as a teen. Pictures of that first of everything and hopes of what I planned for.

It doesn't mean I want to change a thing because I wouldn't for anything in the world, but it will bring me back to a carefree inner younger self. Nothing wrong with that! We have to age and that is a given but why not do it gracefully, why forget our youth and who we were from the start.

Dreams of where we want to go are nice but what about the little girl that held so much magic. The innocence and curiosity of everything that is new. I miss that feeling and I tend on chasing after it. We don't change we just lose the magic of an open mind.

It's a feel good thing to remember and find myself lost in little girl dreams.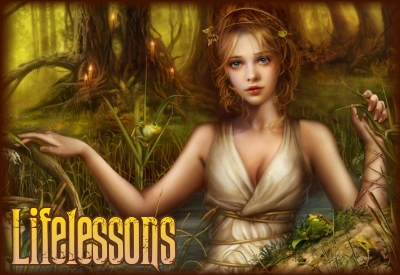 © Copyright 2016 ~Lifelessons~ (UN: lifelessons at Writing.Com). All rights reserved.
~Lifelessons~ has granted Writing.Com, its affiliates and its syndicates non-exclusive rights to display this work.
Log in to Leave Feedback
Printed from https://www.Writing.Com/view/2071486