#
880831
added
April 29, 2016 at 8:24pm
Restrictions:
None
Every morning i wake up to silence. My husband is at work, my son living on his own. It leaves me to sip coffee by the front window or in the kitchen where i can see the birds in the spruce trees. Once the sun goes around the house the light starts to dance on my walls. Patterns of prisms and colors that I look for, trying to figure out how that color came to be on my wall.

It could be the wind chime on the patio. Maybe it is the curtain that has a few little gems. Sometimes the sun picks up on the my little ring that looks like a snow flake. It puts my in a trance and like a child I follow that light and figure out it's mysterious magic. My walls are grey yet there is pink, yellow and blue like little fairies prancing on my the flat walls.

I love light because it sets the mood for just about everything. When it is gloomy out we feel gloomy. The morning sun is new and refreshing and lights up things that were hiding in the night. Shadows from darkness unfold like a curtain drawn in a play.

The evening sun reflects everything new and settles in way that is so still you feel as though you could be lost in time. Sounds develop when the sun goes down perking my ears to listen to night life.

Lighting is magical, mysterious, and a true gift.

It's a feel good thing to be able to close your eyes and still feel the light and know exactly what time of day it is.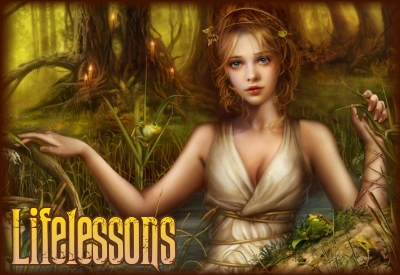 © Copyright 2016 ~Lifelessons~ (UN: lifelessons at Writing.Com). All rights reserved.
~Lifelessons~ has granted Writing.Com, its affiliates and its syndicates non-exclusive rights to display this work.
Log in to Leave Feedback
Printed from https://www.Writing.Com/view/2071486