#
880832
added
April 29, 2016 at 8:39pm
Restrictions:
None
Day 84 ~ finger sandwiches ~
I remember when my son was really little and getting him to eat lunch was like trying to get a sloth to run. Wasn't happening because he was just busy to stop and eat.

I would make snack plates that he could be a little excited about. Finger sandwiches were his favorite. No crust and all cut in long squares. He would hold them between his little thumb and fore finger and nibble enjoying each and every nibble.

His apples were cored and sliced with no peelings..carrot sticks and cookies that I would make only for him. He loved his snack plates and now I find myself making them form myself. Lunch is one of my favorite times of the day.

Finger sandwiches of egg salad, carrot sticks and a bowl of soup. Always an apple with a few salt chips on the side. I'm not sure if I love these things or the memory that it holds when I eat them.

I guess it doesn't matter. For one hour I enjoy the nibbles and a smile always comes to my face as I think back to stories told on the patio while eating lunch with my little boy.

It's a feel good thing that the little things become so precious.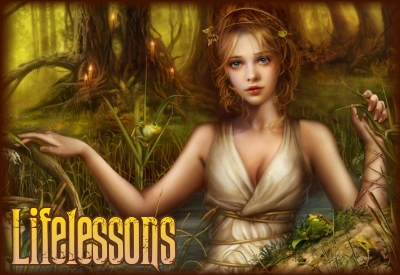 © Copyright 2016 ~Lifelessons~ (UN: lifelessons at Writing.Com). All rights reserved.
~Lifelessons~ has granted Writing.Com, its affiliates and its syndicates non-exclusive rights to display this work.
Log in to Leave Feedback
Printed from https://www.Writing.Com/view/2071486