#
880833
added
April 29, 2016 at 10:21pm
Restrictions:
None
Day 85 ~ Spring Cleaning ~
Dust bunnies call my name as the windows are now open a little more each day. Pulling the couch away from the wall I find that pen I was looking for back in January! Oh and there is that appointment card, the very one I thought I lost and had to re book the appointment. Ugh!

The broom closet was holding things hostage! I knew I bought a new bag of freezer bags and swiffer clothes! So I spent extra money on cleaning products that I didn't have to. On goes the spring cleaning and the findings of this and that.

Then there are the finds that excite me! The glowing solar ball for the garden and the little fairies that sit in the trees. I put this stuff away and can't ever remember where i put them. Spring cleaning is like a bunny trail hunt. Follow the dust bunnies and you shall come across little trinkets lost in the fuzz of winter.

A new freshness takes over the house and everything looks new again. I love that feeling of open windows, even if the air is a bit dusty at this time of year. When your finger turns the furnace off for the rest of the season!
It's a feel good thing to have open windows that bring open minds!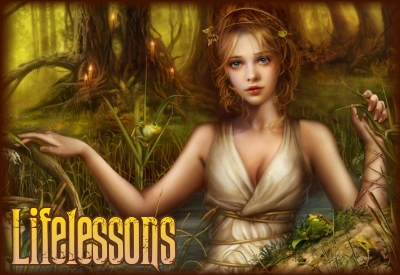 © Copyright 2016 ~Lifelessons~ (UN: lifelessons at Writing.Com). All rights reserved.
~Lifelessons~ has granted Writing.Com, its affiliates and its syndicates non-exclusive rights to display this work.
Log in to Leave Feedback
Printed from https://www.Writing.Com/view/2071486