#
880843
added
April 29, 2016 at 10:33pm
Restrictions:
None
The running and responsibilities can grab us all at some point. I know for myself I don't realize how much i do until my body tells me so. However I have a tendency not to listen to myself. I can do a little more, go a little longer, stay a little later. It gets to a point that I suffer because I don't Listen!!!

Our bodies have a way of letting us know. Early signs of exhaustion, dry skin, edginess, lack of focus, thirsty.. the list goes on. While I tend to the yard for the spring I am also doing the ordinary things like running to appointments and such. I started to get headaches and itchy skin with swollen legs. I ended up at the clinic and I had a kidney infection.

The doctor asked me if I was under stress and I told him a bit of what i am going through. He says our bodies have a way of telling us that enough is enough and that this infection was a clear sign that I was over doing it.

Drinking more water and resting more. Staying off my feet and relax. Burning a candle at both ends can make a person sick. I really didn't think that could happen but here it is and it did.

We think we can go , go , go and really there is no possible way to keep going without a reaction. I am learning to listen to my body and know when enough is enough. I have to understand that I also have an illness and if I don't start paying more attention to myself I won't be around for the ones that really need me.

So listen!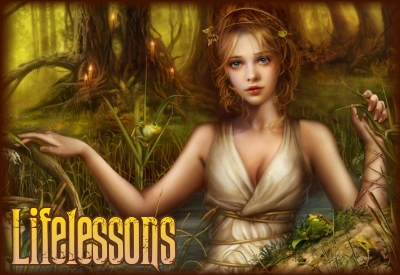 © Copyright 2016 ~Lifelessons~ (UN: lifelessons at Writing.Com). All rights reserved.
~Lifelessons~ has granted Writing.Com, its affiliates and its syndicates non-exclusive rights to display this work.
Log in to Leave Feedback
Printed from https://www.Writing.Com/view/2071486