#
880923
added
April 30, 2016 at 5:23pm
Restrictions:
None
Talking to my niece on the phone is always a pleasure and I probably mentioned it before but I have to say again she is way older than ten. Sometimes I think she is going on sixteen. Hold the phone!! Not yet! Plenty of time to grow up I say.

She is full of conversation these days. Her friends, school, sports, grades, the new trend. All of which I love to hear about. She will ask me questions about what to where, how to fix a bad situation and all those wonderful girl things.

Her laugh is contagious while she tells me something funny about her day. I don't get to see her often but our phone conversations are awesome!! She is a mini me and my brother will say it often that she reminds him of myself. We both love girly things and crafts. She also loves alone time and writing! Yeah!!!! Glad I passed that on to someone.

She had a school project to do and I helped her out with the visual stuff and when she called I asked her, "So, what did we get for a grade?"

"Auntie Carolyn your silly. I did so good they placed in the hallway for everyone to see."

I will let her take the credit this time. lol
She had to hang up due to another call coming through. A friend that she was waiting to hear from. I certainly didn't have my own phone in my room but at least it is a land line and not a cell phone.

It's a feel good thing that my niece looks up to me and will take the time to call me and have a great conversation.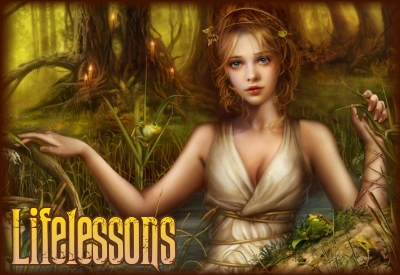 © Copyright 2016 ~Lifelessons~ (UN: lifelessons at Writing.Com). All rights reserved.
~Lifelessons~ has granted Writing.Com, its affiliates and its syndicates non-exclusive rights to display this work.
Log in to Leave Feedback
Printed from https://www.Writing.Com/view/2071486