#
880925
added
April 30, 2016 at 8:27pm
Restrictions:
None
Sitting outside I watch the birds flutter in my smoke tree and graze the grass for worms and seeds. They are so smart and in their own little world an amazing creature. The colors are so beautiful and a few new ones I haven't see before.

Listening to the songs and how they communicate with one another is just as amazing to me. The little robins are being hatched and mommy birds are guarding their nests to be sure of no other pests that can harm the babies. The squirrels are the worst. It breaks my heart to find an egg on the ground due to the furry tailed creatures.

I have learnt my lesson though as to not to get involved with mommy bird with her babes. Thinking I was doing a good thing one day I found a baby bird stranded on the ground. I thought I would help the little thing back to her nest. mommy wasn't very happy with me and as a couple of days go by and I keep helping this bird back to safety I realized that mom was trying to teach her young to fly!!

The mother Robin flew at me and pecked me to leave her job to her. Mind my own business! I did laugh and thought birds are smart, letting their babes learn to fly even if it means leaving them to their own devises at times.

Mother nature plans every little details and boy is she smart.
It's a feel good thing to know that everything is for a reason and never doubt why it happens.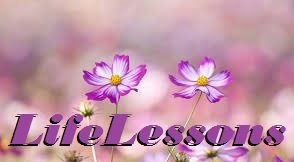 © Copyright 2016 ~Lifelessons~ (UN: lifelessons at Writing.Com). All rights reserved.
~Lifelessons~ has granted Writing.Com, its affiliates and its syndicates non-exclusive rights to display this work.
Log in to Leave Feedback
Printed from https://www.Writing.Com/view/2071486