#
880930
added
May 1, 2016 at 1:37pm
Restrictions:
None
Day 90 ~ The Four Elements of Time ~
Why, when and how and where. The many questions we all ask at one point or another. Some easily answered and others not so much. The four w's are the essence of everyday life even if we don't see it that clearly.
Appointments, friends, dinner, dates, family ect. When are we going? Where will you be? How many are there? Why won't you be there?

These can get complicated and sometimes we are faced with questions that we either don't want to answer or don't know how to answer because most of us answer cautiously. We don't want to bail out or hurt feelings. We don't want to be caught in a lie even if it is a little white one. Most of us consider time for everything so dates are made and destinations.

It can become a cluttered mess if we let it all take over. The days when there are no questions to answer to or no specific time making us become punctual is utter bliss. Just to wake up and have nothing or nobody to answer to is so calming. It takes time to allow yourself to calm after a week of why, when how and when.

Even in these quiet moments those four elements play in my head. Well of course because there isn't a day that goes by when time doesn't have it's say.

It's a feel good thing to lay back and just be .. even if we are still hostage to these four things.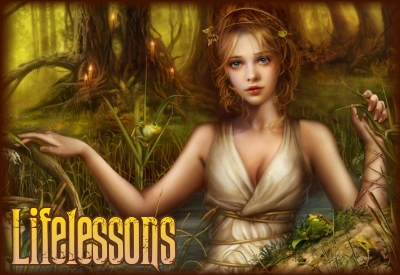 © Copyright 2016 ~Lifelessons~ (UN: lifelessons at Writing.Com). All rights reserved.
~Lifelessons~ has granted Writing.Com, its affiliates and its syndicates non-exclusive rights to display this work.
Log in to Leave Feedback
Printed from https://www.Writing.Com/view/2071486