#
881004
added
May 1, 2016 at 3:14pm
Restrictions:
None
Day 91 ~ True Happiness with an Inner Spark ~
When we are content we shine. Our truest identity comes forth and allows us to feel happiness. To this we need to be true to ourselves and in a situation when doubt is there, we need to ask,"Is this right for me?"

Taking on problems without taking the time to think it through can weigh us down and we lose ourselves quickly. To be happy we first have to apply it to ourselves. Take a mental day through out the day and ask yourself if today is allowing you to do just that.

If you feel overwhelmed, take that minute or two and make yourself a cup of tea or whatever is your desire. Take a breather in your room, outside or wherever you see fit to be alone.

Battling with yourself is the worst thing to do. How much can we handle before our inner self is bound to unhappiness? Only you know that answer so don't ever forget to ask.

Once admitting your emotions to yourself you can take actions as to how to resolve the issue. Not everybody is more important then yourself. Some people will just take until you are broken. Stand back and look at yourself. You are important and deserve true happiness and if that means you back out and reflect then do just that.

It's a feel good thing to get to know your truest self once again and shine as you are meant to do.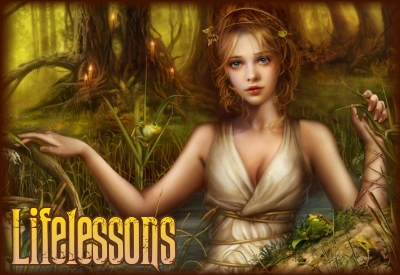 © Copyright 2016 ~Lifelessons~ (UN: lifelessons at Writing.Com). All rights reserved.
~Lifelessons~ has granted Writing.Com, its affiliates and its syndicates non-exclusive rights to display this work.
Log in to Leave Feedback
Printed from https://www.Writing.Com/view/2071486