#
881030
added
May 1, 2016 at 7:57pm
Restrictions:
None
Day 94 ~ Kindness is never overrated ~
The act of kindness can never get old. Even in the world we live in today, it is the essence of humanity. The trick, never expect anything when you do a kind act. The payment alone is feeling a natural high. It makes you feel warm inside and it takes nothing to offer a smile, a kind word, help someone with their bags to the car, go to an old age home and sit with someone who is alone. The list is endless where acts of kindness are concerned.

What people grab for the most is attention. They do that with competing with the jones's and what we wear, our social status. Attention grabbed in all the wrong places. Attention isn't for all to see. It can be seen within ourselves and that is the only person who needs to cherish such gratitude.

I have always been one to give even to a fault but I never blame. You walk away and hold your head high and realize that not everyone understands the meaning of kindness.

There is a huge world out there and there are so many people that need a helping hand and yet the world can be too big to help everyone, but a little at a time. The world can change a little at a time.

It's a feel good thing to give. No matter how little it is. to see someone else smile because of an act of your kindness is heart warming.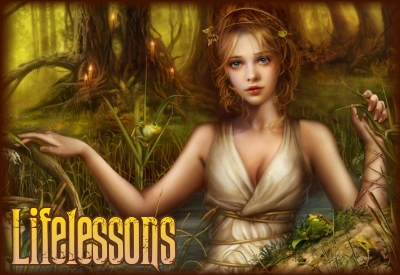 © Copyright 2016 ~Lifelessons~ (UN: lifelessons at Writing.Com). All rights reserved.
~Lifelessons~ has granted Writing.Com, its affiliates and its syndicates non-exclusive rights to display this work.
Log in to Leave Feedback
Printed from https://www.Writing.Com/view/2071486