#
881179
added
May 2, 2016 at 7:14pm
Restrictions:
None
day 96 ~ Unconditional love ~
I read this quote one day and it has stuck with me since.
"If we choose to judge we are wasting time to love."
So so true!! How many times have we questioned someone's actions or been disappointed when others don't live up to expectations of our own. Does it mean they are wrong or are we so narrow that we only see one right way. What is expected? Socially it would be educational status, bragging rights for parents, and sometimes it is the one judging that won't admit to their own faults.

I have been in that position and maybe on both sides of the spectrum. As a mother I had expectations and I have judged. I have also been judged for how I choose to live. I don't see anything wrong with the way I live. It's a quiet life and that is how I like it. Nothing to judge as far as I can tell.

We are all individuals and we all have free choice to live how we chose. Nobody has the right to judge us on any level. We do it however whether it is about a neighbor and how they talk to their kids, or how people dress and how they spend their time.

We live is a world of judgement! Is that how this world became so mixed up? Are we all so self righteous that we think we hold that much power to judge? Do we really know how others feel before we judge?

Nobody has the right to point fingers and never allow anyone to point their finger at you It is hurtful, degrading, disrespectful and ignorant.

Individuality is just that. One person isn't the same as another. Of course there are conditions we follow to keep peace and boundaries with others but I see that as a different topic.

Let's not judge, lets have no conclusion and just be open minded that everyone is different and that is okay.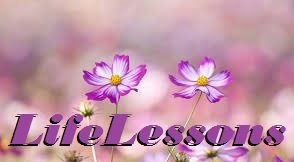 © Copyright 2016 ~Lifelessons~ (UN: lifelessons at Writing.Com). All rights reserved.
~Lifelessons~ has granted Writing.Com, its affiliates and its syndicates non-exclusive rights to display this work.
Log in to Leave Feedback
Printed from https://www.Writing.Com/view/2071486