#
881180
added
May 2, 2016 at 7:26pm
Restrictions:
None
Day 97 ~ It's okay to lean ~
We can't fix everything that goes wrong in life. We can't expect to be bullet proof when it comes to pain. To face day after day of everyday life and being that person that everyone goes to is a tough job. We want to be strong we want to be that one who can help. Always ready to head out the door when needed. That is a strong person, but wait! I did say person, right?

Nobody is strong enough to be leaned on day after day without the need to lean on someone else. You can think you can but it will catch up with you. Nothing gets accomplished but a very tired and run down totem pole. The one that carries the burden with be the one that falls first.

It's difficult sometimes to tell when we need to stop and take a breath. To own up to the very fact that we are only human. Strength is great but to try and out do what you are capable of is only harming yourself. Be sure to allow yourself to take a time out and to have someone who understands your situation so you can do a little leaning yourself. It isn't being weak it is being stronger yet when you look after your own well being.

Stand back and let things happen and I assure you that even when you let go things will happen how they are supposed to. Lean on me when your not strong is so true. Taking care of each other is a well bonded team. Whether your team is family, or friends a team of totem poles can stand strong together.

Mental exhaustion is just as bad as plowing the fields alone in the beating sun. It can't be done alone or you will drop.

It's a feel good thing when you can lean against the wall and admit that you are tired and would like a break. Allow someone else to lend a shoulder, you aren't weaker for it, I promise.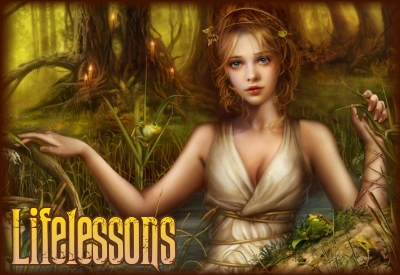 © Copyright 2016 ~Lifelessons~ (UN: lifelessons at Writing.Com). All rights reserved.
~Lifelessons~ has granted Writing.Com, its affiliates and its syndicates non-exclusive rights to display this work.
Log in to Leave Feedback
Printed from https://www.Writing.Com/view/2071486