#
881182
added
May 2, 2016 at 7:37pm
Restrictions:
None
Just the word "water" is nourishing isn't it? For me it sends so many messages. I think of a warm bath in the cold of winter. A long cold drink on a hot day. The perfect amount in a vase for flowers. A tear upon a cheek. Rain tapping the window pane. Rivers that flow into the oceans. Clean laundry, green grass, flourishing gardens.

Really, take all this away and what would we have? Not a whole lot. Water replenishes what we deprive ourselves of. It is an element that is needed on so many levels.

They say if you drink a glass of warm water every morning it kick starts your organs making for a better start to your day. I tried it, and yuck! Warm water on an empty stomach is not appealing what so ever. However I drink a lot of water a day and it is amazing in the difference I feel.

I know that if I don't drink water everyday my blood pressure drops and my skin gets dry, I don't think as quickly, I have less energy. A lot of people feel that water is in everything such as juices, tea, coffee and such but not true. Water alone is the best choice.

I just purchased a water diffuser and can't wait to use it. I bought some fresh lemon, cucumber, and lime. It is sitting in the fridge right now and I can't wait to use it. Using fruit, and other yummy things to get the best out of the water you drink.

Quench you thirst, your well being and overall health with water and use that water to enhance your day. You will see a difference I promise.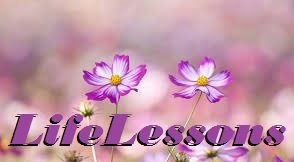 © Copyright 2016 ~Lifelessons~ (UN: lifelessons at Writing.Com). All rights reserved.
~Lifelessons~ has granted Writing.Com, its affiliates and its syndicates non-exclusive rights to display this work.
Log in to Leave Feedback
Printed from https://www.Writing.Com/view/2071486