#
881278
added
May 3, 2016 at 3:41pm
Restrictions:
None
day 100 ~ Final Thoughts ~
So here we are at the end of this amazing adventure. I have learned along the way to coach myself into being positive and what is important. I will continue on this path to reach the better part of me. I hope by sharing this I have reached a goal and reached out to others on this journey with me.

Mainly setting ourselves free from negativity and focusing on what is really important in our own circle of life. Always smile, lean on someone when you have to, see yourself as important, be kind, take pleasure in the little things, be aware of time and how quickly it passes us by. Never doubt your heart and what it tells you, tune in and listen. Nurture your dreams, nurture yourself.

With daily practice of these things life becomes easier and that is how it should be. Life doesn't have to be so difficult if we take the time to just breath.

I wish everyone a wonderful summer with great memories in the making and new adventures. Be safe, enjoy, savor it and please share!!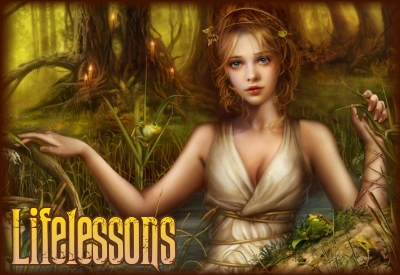 © Copyright 2016 ~Lifelessons~ (UN: lifelessons at Writing.Com). All rights reserved.
~Lifelessons~ has granted Writing.Com, its affiliates and its syndicates non-exclusive rights to display this work.
Log in to Leave Feedback
Printed from https://www.Writing.Com/view/2071486