| | |
| --- | --- |
| | You are what you write. Illusion and Reality...I reside in between. Where are you? |
#
883465
added
May 31, 2016 at 11:06am
Restrictions:
None
PSYCHOLOGICAL CHALLENGES?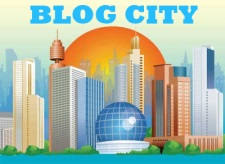 Do you experience psychological challenges of living with machine intelligence since computing power is woven into everything, and sometimes extremely erratically?
Computers are erratic, chaotic, too presumptive---of course designed by engineers who are obsessed with adding every conceivable alternative and choice into their creations. I have lived (house sitting) with the always present "Alexa" Just softly say her name and ask a question or request for the time, or music, or news, or anything else she can find on the Internet. Her soothing voice is just a breath away. The fact that her "ears" are ALWAYS LISTENING is forgotten after a few hours. Does she record conversations? Does she report back? To who?

I've also experienced Smart TVs that include your computer and will soon be acting like Alexa under a different name. Robots are replacing thousands of workers. Automobiles and trucks and planes are now becoming self-driven by amazing artificial intelligence---Faster and more accurate than any human operator. Does that create psychological challenges for humans? What do you think?

There's the other problem called DRONES, which in some uses are programmed to hunt and kill, or destroy structures, or watch and report back to homebase for an attack order. Soon they will make the decision themselves.

The stock market, the currency exchanges, commodities(gold & silver) ALL MANIPULATED by computer programs at lightening fast speeds.

There is no end to the new developments and already-completed-technologies waiting in the wings.
What kind of world are the new-borns going to grow up into? Will they be prepared? Serious questions are pending.

# Viewpoint: The push towards FULL DISCLOSURE
The doubters and deniers mass together, formidable in their fear of change. They cannot face the crumbling of their religions…so futile and hopeless in the long view. The view that is circular, that sees past the now to fluid states of knowing and seeing. Cannot we survive? Where will be go? How will we cope with too much so soon?

The tenuous development haltingly drives the mystic military to swell in its knowledge, but hide its truth. We cannot allow others to know, or the world will swallow us…fear of discovery becomes a religion, structured into the very fiber of everything they did…do.

The latent being has taken hold, and gleaned knowledge out of tiny scraps of…what?

We are not now on the edge of total transformation even if other worlds would agree to help us. The timeline of linear existence is to be broken; the scope of the future is a rush of new, different, foreign, alien concepts that only a few will embrace. The godhead belief is burst asunder and worldviews are shaken to the core of all civilization.

How do we react…they already know. Trying to hold back the tide of revelations cannot be stopped…especially as the old men die, the desperate clawing grasp of hiding from the truth is fading. Linear reality is about to dissolve. Alternate states of being and awareness are always with us.

I say question everything, move carefully with great discernment.

Peace and love...>>>iggy

© Copyright 2016 iguanamountain (UN: iguanamountain at Writing.Com). All rights reserved.
iguanamountain has granted Writing.Com, its affiliates and its syndicates non-exclusive rights to display this work.
Log in to Leave Feedback
Printed from https://www.Writing.Com/view/1962205