| | |
| --- | --- |
| | You are what you write. Illusion and Reality...I reside in between. Where are you? |
#
883617
added
June 1, 2016 at 9:11pm
Restrictions:
None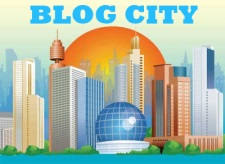 Prompt: I knew who I was when I got up this morning but I must have changed several times since then.
Do you ever feel like this?
When I'm writing and when I'm reading, I become the characters intensely or just a bit depending on how involved I am with the story. I review quite a number of novels and I try to easily associate with the main characters after five, or twenty, chapters. It's easy to know if the author has flipped out of their POV or slipped in a passive voice. The self I'm identifying with just fades away into dry narration or suddenly another characters thoughts.

So yes, I change many times during the day depending on the work. When I wake up in the darkness of 4:00am, I quietly know who I am, then remember where I am, since I move around a lot with house-sitting jobs. Sometimes it's the gentle rock of the boat from passing tenders. Other times it's the dogs grumbling or barking wherever I'm staying. Then I become the caregiver and coffee maker and the day begins.

I'm reading R.R.Martin's, Dance of Dragons, which makes me become a different person for each chapter, happily returning to ones I know well.

Isn't life interesting? Open your mind and enjoy...iggy

© Copyright 2016 iguanamountain (UN: iguanamountain at Writing.Com). All rights reserved.
iguanamountain has granted Writing.Com, its affiliates and its syndicates non-exclusive rights to display this work.
Log in to Leave Feedback
Printed from https://www.Writing.Com/view/1962205