| | |
| --- | --- |
| | You are what you write. Illusion and Reality...I reside in between. Where are you? |
#
883768
added
June 3, 2016 at 3:59pm
Restrictions:
None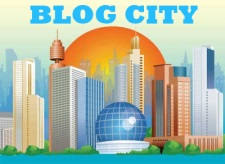 My question to you when it comes to character development how well do you know your character? What works best for you creating this epic person? Do you feel having an outline spoils that relationship? Can your character create the plot for you? Steel believes the character writes the story if you've created a strong character, what do you think?
For me, there is no single source for characters. Most of my stories initially come from dreams---quite vivid and quite clear who they are and what they are like. Sometimes I know a backstory, other times I have to create the justification for their existence. A few have appeared with automatic writing, but only as a brief snapshot. The dreams are always more complete.

And yes, once the story is started, and I know the character, they control a lot of what happens in the story. The structure of the story is an outline, especially if it must happen within a set timeline. However many times it is a total informational diagram of a place, or story moment, or a nation-kingdom, or everything within a characters place in time. From the study of that, I find the possibilities, possible timelines, etc. Especially large, epic-like stories there is too much to remember all the time. Note: I learned this method at a writer's workshop. He did it on a wagonwheel. I tend to expand beyond that. Ha!


There have been times when I cast a horoscope of a character, which determines their qualities. Other times I've tried tarot cards; and you must follow the reading. That makes interesting plot lines.
A few times I've used a living person I have known, fictionalized of course.

This entire idea of creating characters is wonderful, and god like. Writing is exciting if you can translate your vision to the readers.

Peace and Love...>>> iggy
© Copyright 2016 iguanamountain (UN: iguanamountain at Writing.Com). All rights reserved.
iguanamountain has granted Writing.Com, its affiliates and its syndicates non-exclusive rights to display this work.
Log in to Leave Feedback
Printed from https://www.Writing.Com/view/1962205