Printed from https://www.writing.com/main/books/entry_id/908904
| | |
| --- | --- |
| | Entries for Blog City are here and maybe other surprises. |
#
908904
added
April 12, 2017 at 10:14am
Restrictions:
None
Blog City Prompt: "Authors like cats because they are quiet, loveable, wise creatures and cats like authors for the same reason." Robertson Davies Do you agree with this statement or do you think it applies to dogs instead? Write what you want about this.

I agree. I love dogs but they demand a lot of attention. My cat Bella will lay in her cat bed while I am on the computer. She has a cat bed in the computer room. She will jump on the back of my chair and put her paws on me, like the cat in "Breakfast At Tiffanys." When my novel "Passage To Romance" got accepted, I got the e-mail and my cat Tigger was the first one I shared the news with.

Bella can be noisy when she plays with her beanie raccoon or she's hungry. The rest of the time she will sit on the wicker couch in the room addition or sleep. She is very smart. She can be loveable. She is more affectionate with my husband. He loves her. She will lay with me when I am sleeping. She rubs against me when I am on the computer. I think she senses I am an author. I am thankful for her. I would be lost without her. Cats and authors go together.

BCOF Prompt: Today is National Grilled Cheese Sandwich Day. Snow. Neba asked what our favorite sandwich is.

I loved grilled cheese sandwiches but the last time I made one on my new stove, the fire alarm went off. So, I like to boil eggs, open a can of tuna, add onions and mayonnaise and the eggs. I make toast and this is my sandwich. Sometimes, I make a ham and cheese sandwich. I love turkey sandwiches. Not lunch meat. The turkey you bake yourself and have turkey left over. Nothing beats a real, baked turkey sandwich. Course, I add Mayo!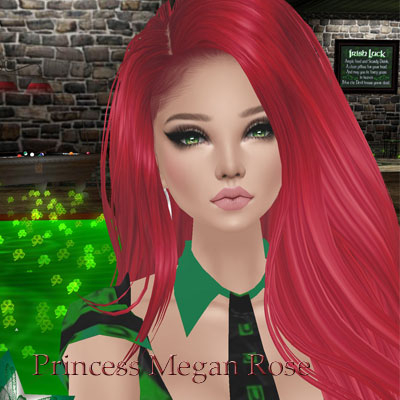 © Copyright 2017 Princess Morticia Megan Rose (UN: tigger at Writing.Com). All rights reserved.
Princess Morticia Megan Rose has granted Writing.Com, its affiliates and its syndicates non-exclusive rights to display this work.
Printed from https://www.writing.com/main/books/entry_id/908904