Printed from https://www.writing.com/main/books/entry_id/911465-You-Raise-Me-Up-By-Josh-Groban
| | |
| --- | --- |
| | Entries for Blog City are here and maybe other surprises. |
#
911465
added
May 20, 2017 at 7:51pm
Restrictions:
None
You Raise Me Up By Josh Groban
Prompt: Be inspired by the song: "You Raise Me Up" By: Josh Groban

I love this song. It has a religious theme to it as well as message for ways to get through things in life. God is here for us and so is Jesus. This song is played on religious channels a lot.

A friend of mine graduated from Nursing School and invited me to her ceremony. This song played and they showed nursing students taking care of patients and smiling and how they made a difference. I work in nursing and this reminds me of how I made a difference and they made a difference in mine. The challenges haven't always been good. I have helped cheer up mentally ill people I take care of. I raised them up. Sometimes, I was inspired by them. If I made them feel good about themselves, I did my job. They made me feel good about myself as well. If I stood on a mountain, God would help balance me. I still keep trying to be all I can be.

A lady minister I worked with said this song is about a temple they were building in Africa. This is a good thing. Raising the temple walls, doing God's work, well, I can see how this song would apply. The temple speaks of God, Jesus and spiritual and religion. Africa needs more religion.

When I feel down, this song cheers me up. I have people I care about who care about me and we can raise each other's spirits. I am glad for the that.

When I was in the hospital recovering from extensive bowel surgery, being on a breathing tube and then woke up and had to walk again, the nurses and therapists were great. The one therapist helped me a lot with my walking and held my hand when my colon was going through wound care. That is a painful process and being on a wound vac is hard and takes a lot of time as you wear it and go through your daily routine. I feel this beautiful therapist raised me up and she cared so I could stand on my own and I could lean on her. I just loved her. I had therapists come to my house who cared as well. They helped me to stand on my own and walk again and get back to my life. I never want to go through this again but I am glad and thankful for them. I got my strength back and could walk as well as have my life back. This song makes me think of them. My husband, son, mother, close cousins and friends were there as well. They raised me to be all I could be. I love them and thank them all. Thank Josh for the beautiful heart touching song. This song is for everyone whether your life is good or bad. It is an inspiration.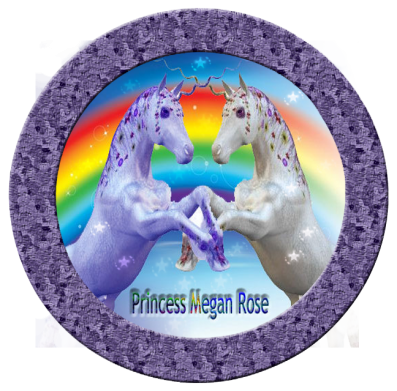 © Copyright 2017 Princess Megan Snow Queen Rose (UN: tigger at Writing.Com). All rights reserved.
Princess Megan Snow Queen Rose has granted Writing.Com, its affiliates and its syndicates non-exclusive rights to display this work.
Printed from https://www.writing.com/main/books/entry_id/911465-You-Raise-Me-Up-By-Josh-Groban